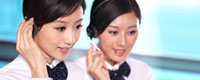 Name: Lily LEE
Tel: +86-186 7081 1311
Fax: +86 -(0)731 2239 9237
Mobile: +86-186 7081 1311
E-mail: lilylee@ibouya.com
Add: Zhuzhou 412007, Hunan, China
Skype: lilylee288@hotmail.com
WeChat: bouyalilylee





How to wear clothes for Pets in winter
Now many people are raising a pet dog pet cat , as the weather is getting colder, how to make these small pets warm in winter, it becomes the subject of the owners to consider. These days, some of the pet store dog clothing sold very hot, small dogs are wearing these winter clothes are all fashionable, beautiful and lovely.
In addition to keep warm, more people still think to pet clothes can be more cute, but also a little cleaner.
According to the owner of the pet shop, with the advent of winter, this time the surge in sales of pet cold class clothing. Today's pet clothing is not only bright colors, fashionable, but also pieces of fashion and cute, completely walking the human design line. However, professionals said not all of the pet dogs in the winter need to wear clothes.
"General long-haired or multi-layer hair do not need to wear, mainly are some deer dog, Chihuahua or short-haired type of it is cold, you need a little warm look, because hair is relatively short, like Teddy dog , It is double back hair, the general is not cold. "Pet shop owner said.
Professionals suggested that if the pet clothes, be sure to buy those who wear comfortable, no static electricity, and breathable cotton clothes better, and often comb them to hair, to prevent hair because of the clothes and knotted.